I am always on the lookout for a fresh new ways to prepare vegetables for a Sabbath meal. This simple preparation elevates the humble sweet potato to new heights of elegant deliciousness. The secret? A hint of bourbon.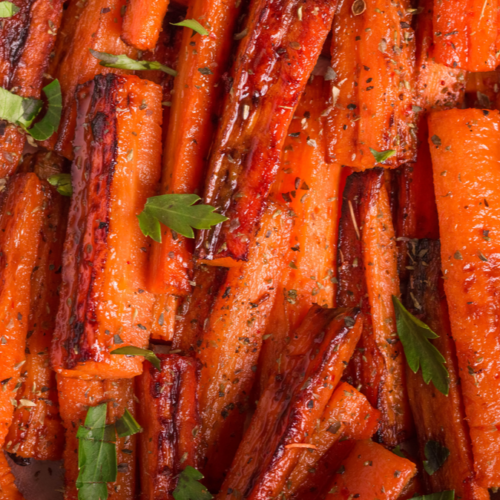 Bourbon Glazed Sweet Potatoes
Sweet potatoes glazed with a mixture of brown sugar and bourbon. Use corn oil, schmaltz, or duck fat in place of the butter to go with a meat meal.
Ingredients
3 1/2

pounds

sweet potatoes, peeled and cut into 1-inch wedges

1/2

cup

dark brown sugar, packed

1

tbsp

bourbon (mellow in flavor, such as Woodford Reserve)

Coarse salt and freshly ground black pepper, to taste

3

tbsp

butter, corn oil, schmaltz, or duck fat
Instructions
Preheat oven to 350 degrees.

Arrange sweet potatoes in a 9x13-inch baking dish and toss with brown sugar and bourbon. Season with salt and pepper.

Bake, turning occasionally, until the sweet potatoes look glazed and are tender when pierced with the tip of a knife, about 1 to 11/2 hours.

Stir in butter or other fat just before serving, and taste for seasoning.